Lets be frank, the game is old. 9 Years old point of fact. And it was designed with a graphical style that honestly does not age well, unlike say SWTOR, WoW, or Wildstar.
But while the character models and their faces can be a bit…horrifying…the landscape and scope of the game is something else all together.
Yesterday, I finally got to Bree, and I was floored with its design, size, and style. On the map, the city had looked small, but once I arrived inside I realized just how large it was. Further, when given the quest to go talk to a man about a horse, I realized as I rode my steed (thanks Samwise Starter Pack from 3 years ago) just how far I had to travel. It was LONG. Like, holy crap the Barrens in WoW long. And it was just one small segment!
I now want to share a couple of screenshots of the Breelands that I grabbed yesterday. Mind you, I am playing on Very High settings at 1080p. I turned it down from Ultra High as in cities like Bree my FPS tanks when there are a lot of people around, and Very High looks almost identical honestly. For those curious, I play on the Landroval server, as Grirwulf.
Firstly, one of the most interesting things I found in Lotro was, well, a band of minstrels! Check theses suave bards out!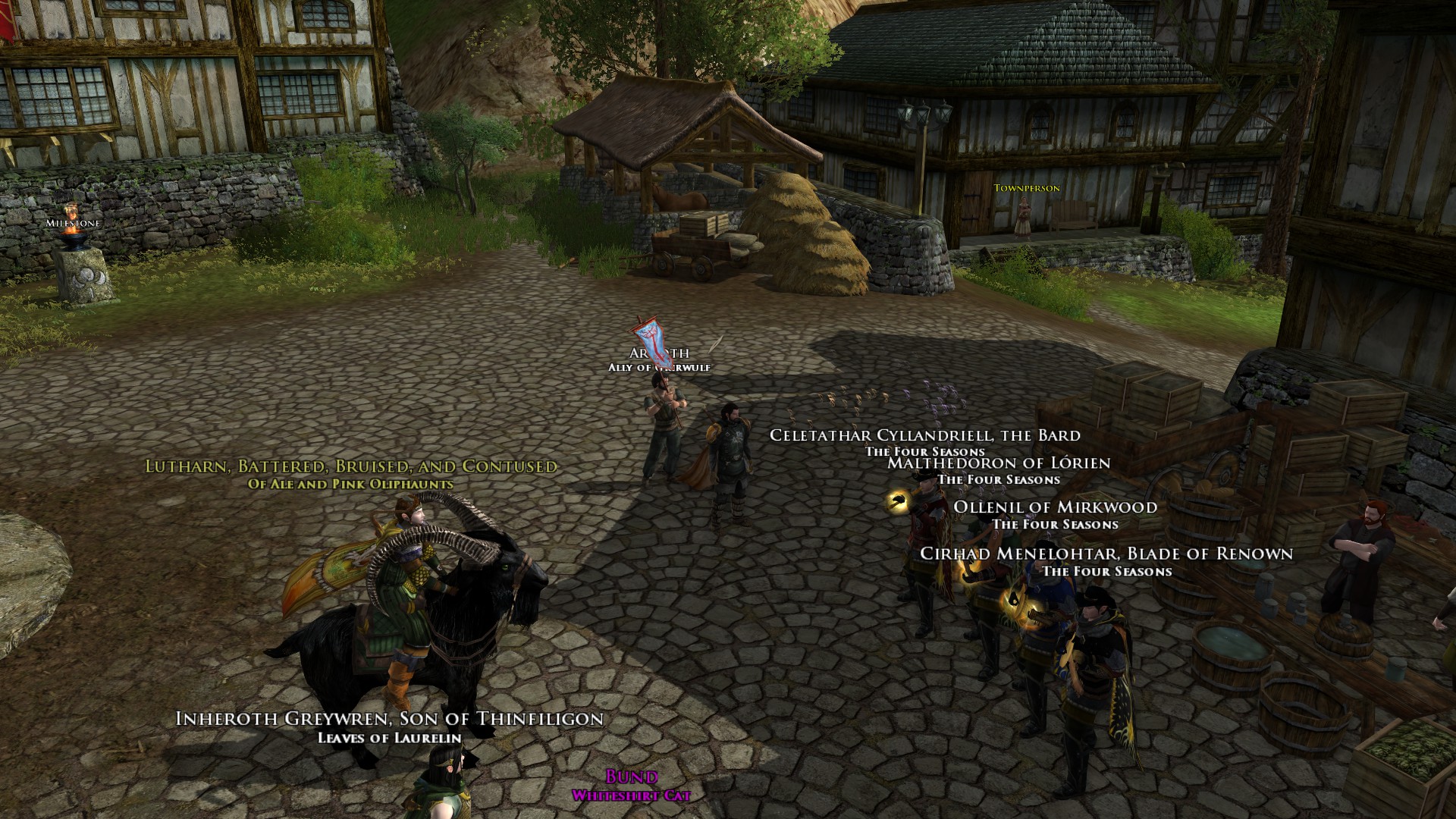 They were jamming hard, and it was REALLY impressive to see a group of people literally playing music in game. They were also color coordinated!
Next I want to share a shot of the marshlands nearby, with the ruins they hold…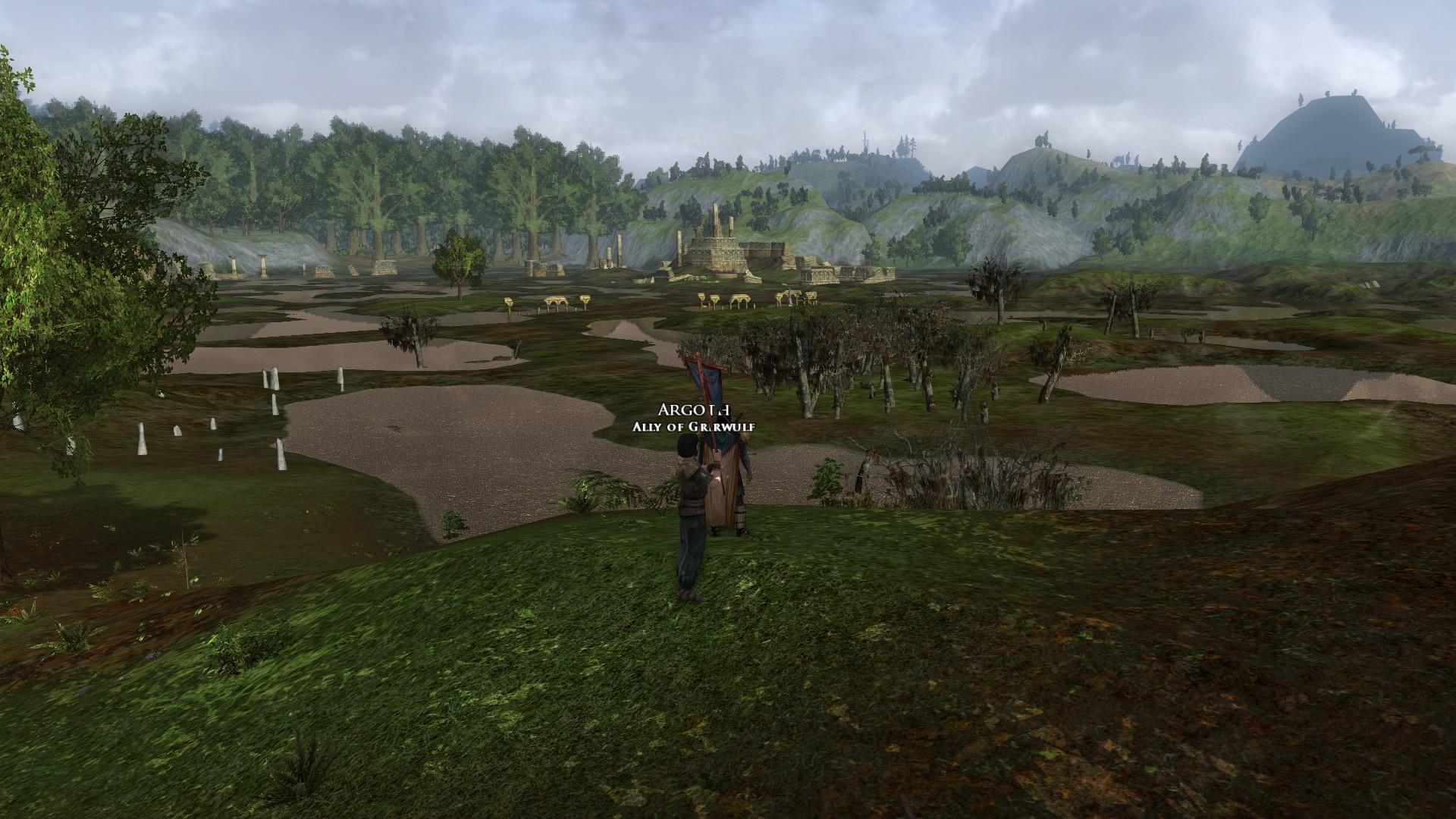 Spooky!
Finally, 2 other shots of some other ruins I found, which were inhabited by the filthy Blackwolds. Those curs! I shall smite them with my mighty blade! After I get done smelling these pretty flowers.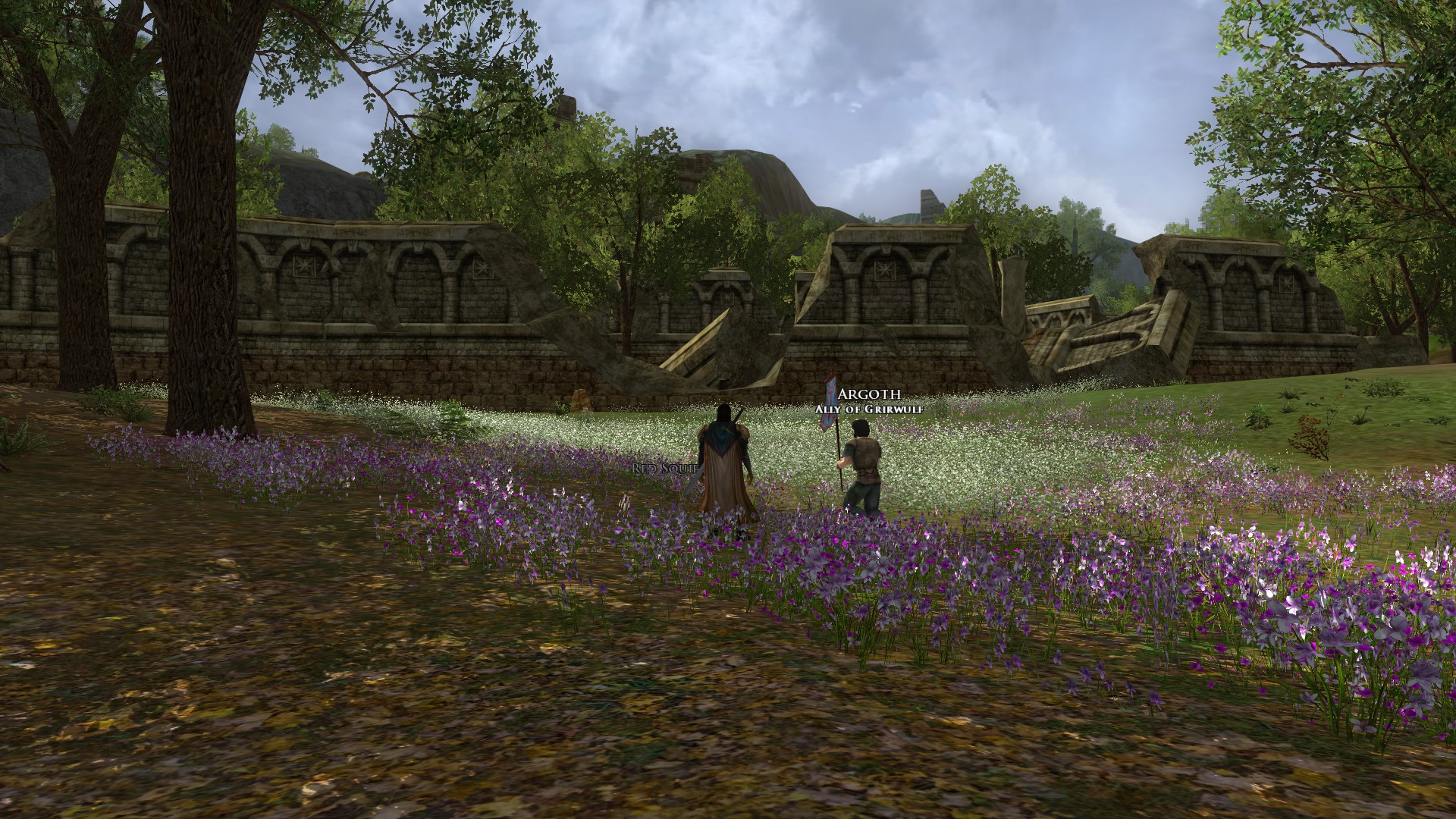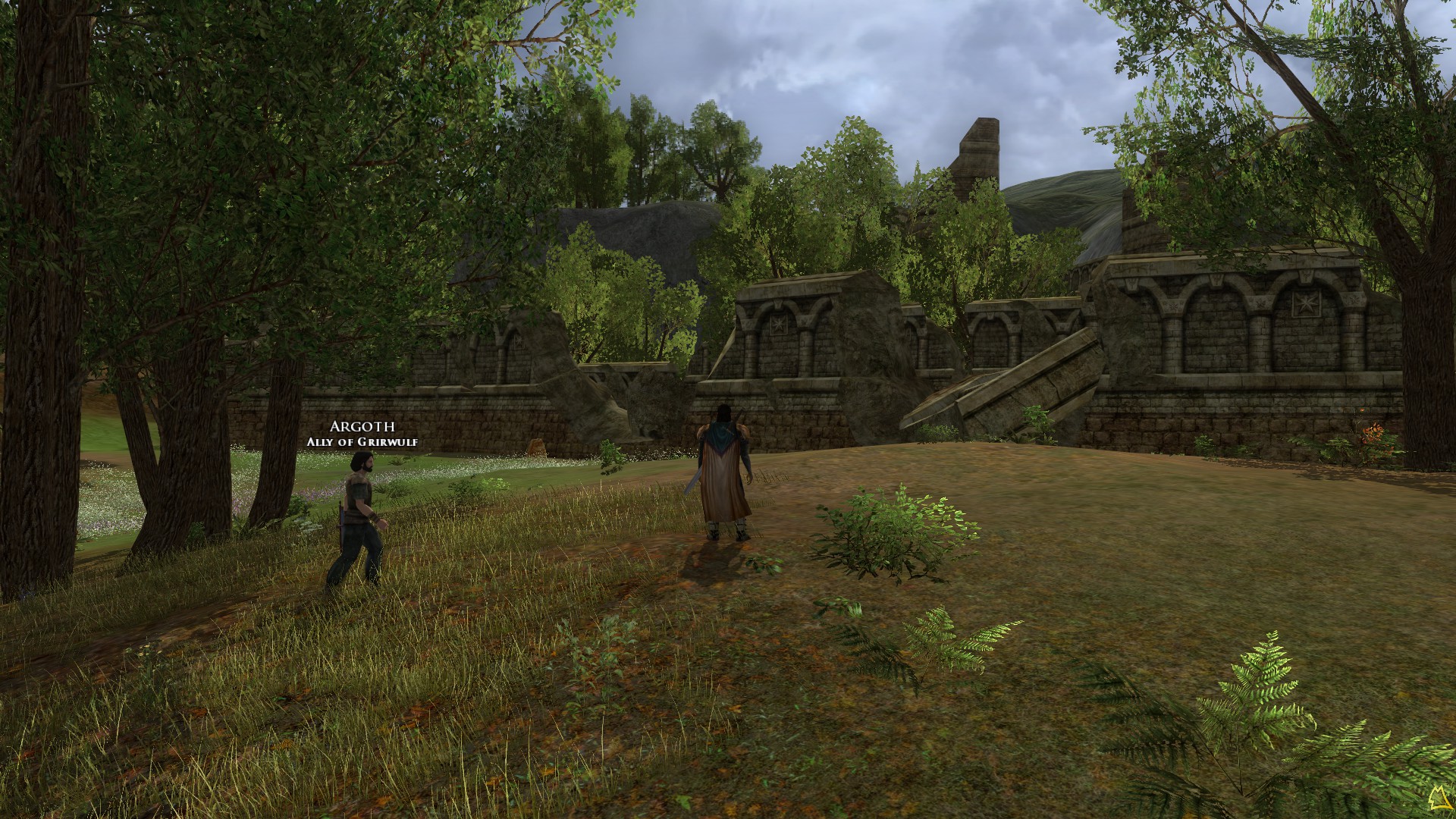 Also, while I have the name at home, I need to thank the fine folk of Landroval for making me feel welcome. Someone even sent me some starter gear out of nowhere!